From Monday 25th April 2022 I will be working at 'Cranmore One' 1 Cranmore Park, Belfast BT9 6JF and I am no longer located at 'Bodyscape Gym' at Shaw's Bridge.
This is an established Clinic at the corner of Cranmore Park and the Lisburn Road (opposite 'Framar Health' is a useful reference)
There is off-street parking at the Clinic, only suitable for about 3 to 4 vehicles, with street parking both on the main Lisburn Road, Cranmore Park, and nearby roads
I believe, moving forward, this location will keep inconvenience to a minimum for my existing clients as well as attract a new demographic.
I look forward to welcoming you there.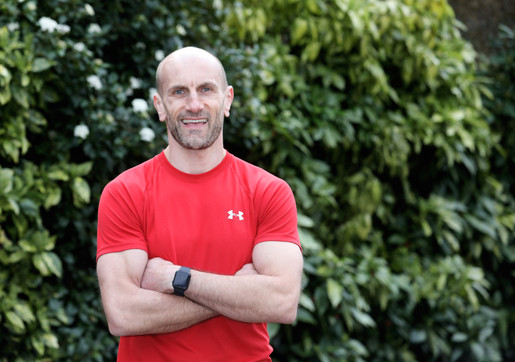 Hi, I'm Richard
I've always had a strong interest in health and overall well-being. I enjoyed rugby, but now in my middle 40's, I enjoy less physically toiling activities like walking, Golf, Pilates and swimming. In 2008 I relocated to Sydney, Australia to study at the 'Australasian College of Natural Therapies' and graduated with a Diploma of Remedial Massage and Sport and the ITEC Level 4. I returned to Belfast in 2010 to establish my practice and have built upon my expertise and experience in that time to enjoy a strong recurring client base.
Targeted professional massage.
Massage should not be looked at as a treat, but as an integral part of a healthy lifestyle. Great for muscular maintenance and for stress management. View it as a tool for your optimal health. Every treatment is led by you, the client. We'll discuss the areas of your body you want to work on and I'll advise the best course of treatment.
Revive, revitalise and relax.
Help your body recover from anything! Great for stress management. If you spend periods of your day at a desk and develop muscualr tension as a result, massage will be so benificial for you. If you enjoy excercise you can benefit hugely from maintance massage.
Targeting muscular niggles and tension
Everyday life should not involve muscular tension in your body. This is where I can help you.
Loading...